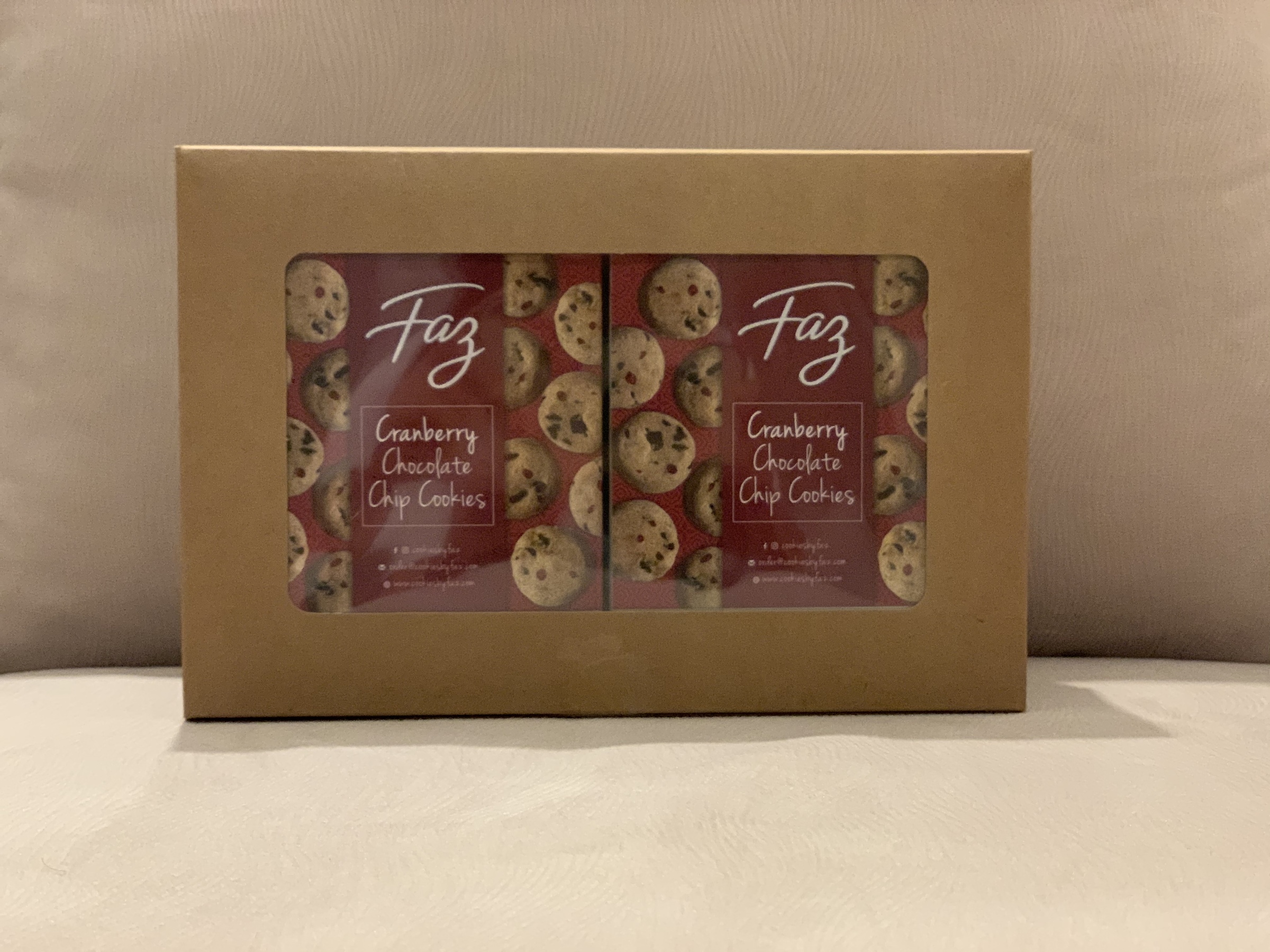 Faz Combo Giftbox - Cranberry Chocolate Chips Cookies (400g)
Faz Cranberry Chocolate Chip Cookies contain dried cranberries which are the healthiest berries around. Cranberries are packed with Vitamin C, antioxidants and dietary fibre which are much needed for a healthier body and skin. The dietary fibre found in dried cranberry prevents the Helicobacter pylori bacteria from adhering to the walls of your stomach which help to reduce the risk of developing colon cancer. A great on-the-go snack for a radiant skin and healthy digestion!
Packing size : 400g (2 x 200g)
Halal certified product.
---